Resources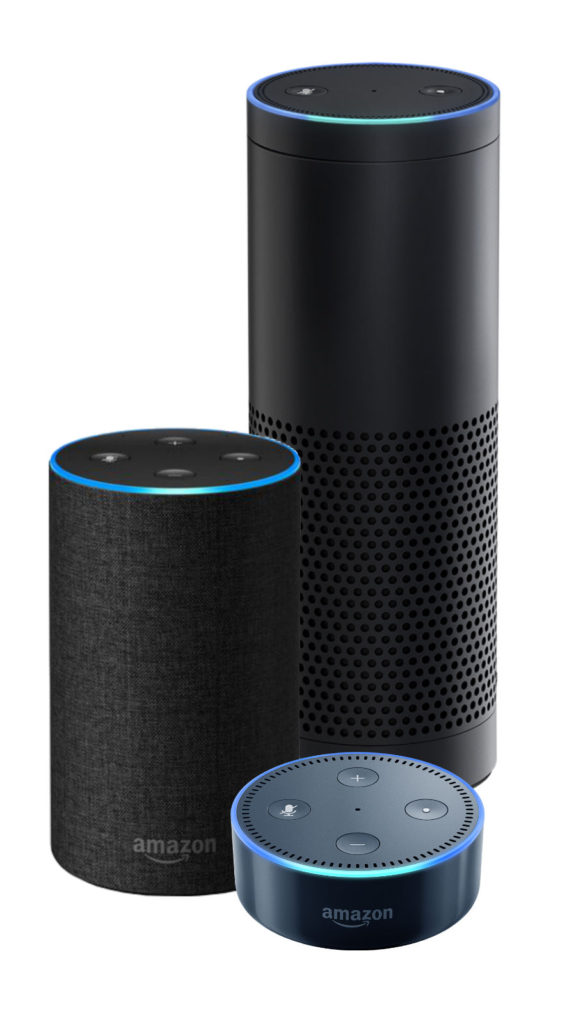 MY TOP ALEXA RECOMMENDATIONS.
Welcome to the Alexa in Canada Resources section, a curated list of the products and services I strongly recommend for getting the most out of your Alexa device.
Before digging into the awesome resources I know and trust, an important disclosure:
Some of the links below are affiliate links, which means that if you choose to make a purchase, I will earn a commission. This commission comes at no additional cost to you. Please understand that when it comes to a specific recommendation, I have experience with the product and/or service, and I recommend it because I have found it to be helpful and useful, not because of the small commission I make if you decide to buy something. Please do not spend any money on these products unless you feel you need them or that they will help you achieve your goals.
AMAZON ECHO DOT
The Amazon Echo Dot is the smallest Echo device that houses Alexa. It's only 1.3″ x 3.3″ x 3.3″ (32 mm x 84 mm x 84 mm), about the size of a hockey puck! It's the perfect starter device to introduce Alexa to your family!
AMAZON ECHO (2nd GENERATION)
The Amazon Echo is the "standard" Alexa device. This one has better speakers than the Echo Dot (i.e. Dolby sound), providing better sound quality when Alexa is "serenading" you! Other than that, functions are the same. It's also a little bigger than the Dot, at 5.9" x 3.5" x 3.5" (148 mm x 88 mm x 88 mm), or about 6 hockey pucks stacked on one another.
SERVICES TO EXPAND YOUR ALEXA EXPERIENCE.
PIPPA.IO
Pippa.io is an outstanding, feature-rich, affordable hosting service that makes it simple to create your own podcast and flash briefing! Make sure to use the coupon code 'alexaincanada' to get your first month free!
OTHER ALEXA, ECHO, AND SMART HOME COMPONENTS.
ECHO FAMILY OF PRODUCTS
In addition to the Echo and Echo Dot, there are other products in the full line of Echo Devices. Click here to see the complete family on Amazon.ca.
SMART HOME COMPONENTS
The Echo devices are just the beginning of the Alexa ecosystem. There are already many smart home components that are compatible with Alexa and there are more components popping up on the market almost everyday. Here is the complete line-up of components that are currently available on Amazon that can bring your smart home to the next level. This includes everything from lights to outlets, thermostats to door locks, and much more!